The ETF Portfolio Strategist: 16 September 2020
Lower For Longer: If it wasn't already clear, the Federal Reserve has no plans to raise interest rates any time soon. Noting that inflation continues to run "persistently below" its 2% target and the labor market remains well below its "maximum" mandate for full employment, the central bank announced that it "expects to maintain an accommodative stance of monetary policy until these outcomes are achieved."
When might success arrive? The floor is open for debate. The Fed's best guess is that the current zero-to-0.25% Fed funds target rate will hold at least 2023, based on new expectations from the bank's FOMC policy committee, which overwhelming projects no change in rates for the next three years, as the so-called dot-plot below shows (courtesy of Bloomberg).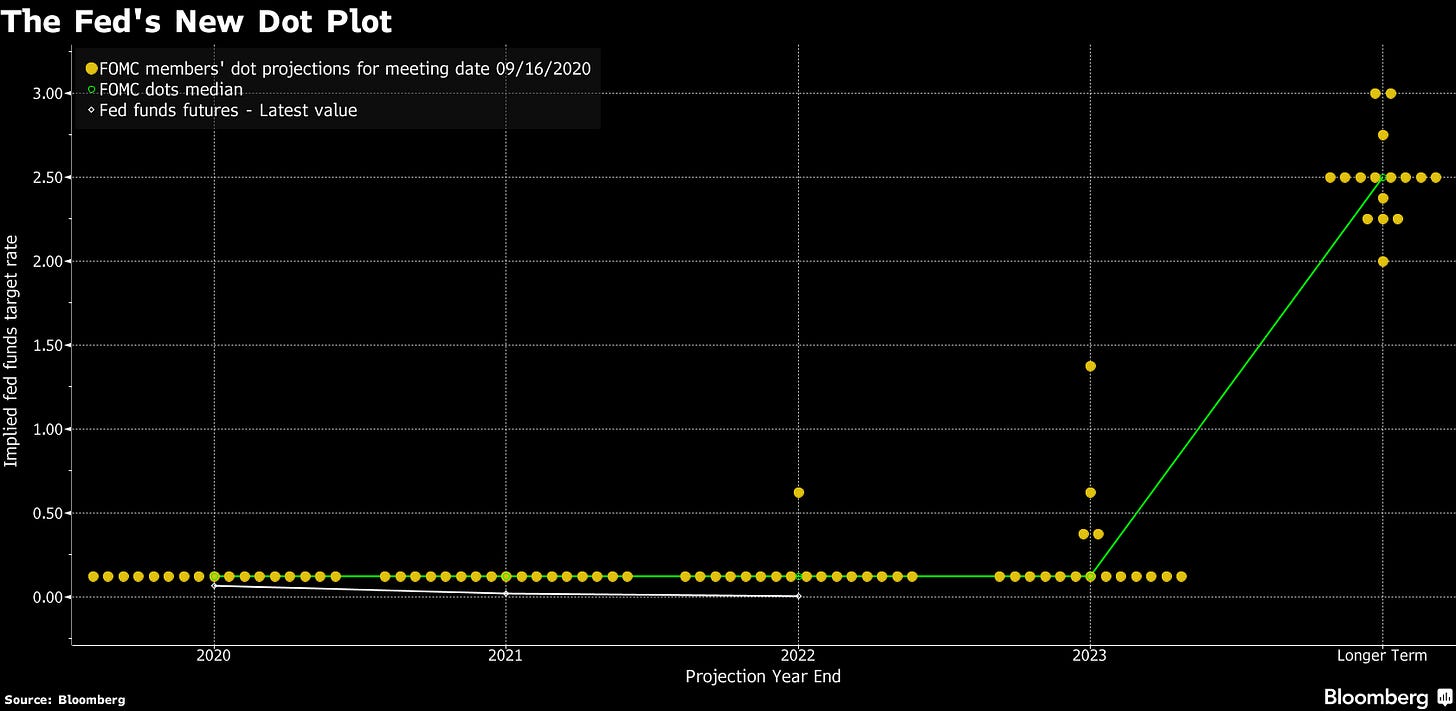 "The Fed is really looking to ramp up the economy and allow it to run a bit hotter," says Yung-Yu Ma, chief investment strategist with BMO Wealth Management.
The stock market wasn't impressed with the day's developments, or so it appears. The S&P 500 tracker (SPY) fell 0.4% today, the ETF's first daily setback since last Thursday's rout.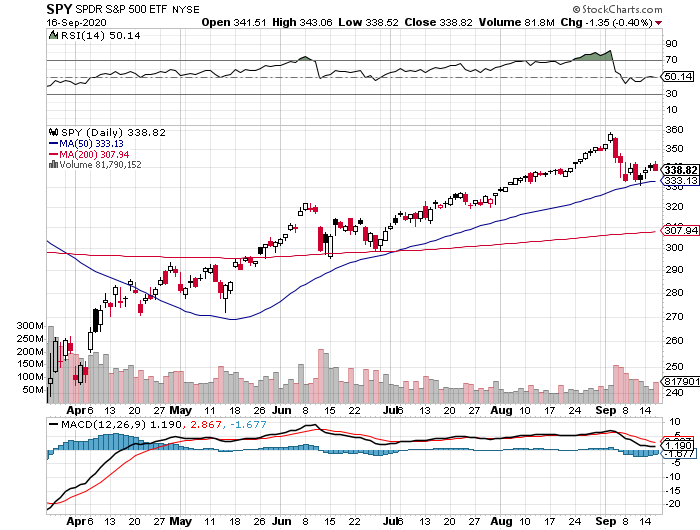 The bond market also decided to run for a bit of cover. The main exception was in the shorter-end of Treasury maturities. Notably, the iShares 1-3 Treasury Bond (SHY) edged up slightly today. Otherwise, red ink was visible across the board for returns. For example, the iShares 20+ Treasury Bond (TLT) fell 0.3%, marking its third straight daily loss.
Treading Water: Our proprietary strategies were more or less unchanged today. For the year to date, Global Managed Volatility (G.B16.MVOL) remains in the lead for our trio of home-grown portfolios with a strong 18.0% total return. (For details on all the strategies and benchmarks, see this summary.)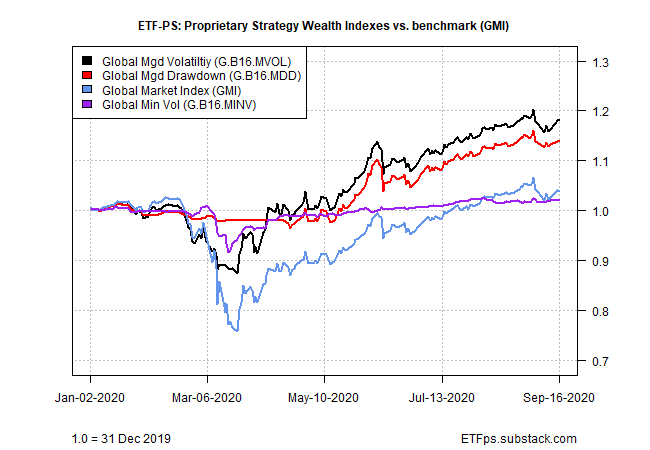 Our standard portfolio benchmarks are holding on to year-to-date gains too.

At the end of the week, it's time again to run fresh numbers for the proprietary strategies for possible rebalancing trades. In recent weeks, a gradually expanding wave of de-risking has washed over Global Managed Drawdown (G.B16.MDD) while G.B16.MVOL has remained full-out risk-on. Will today's Fed news change the calculus in markets by Friday's close? Stay tuned for an end-of-week update. ■